December 2018
| Mon | Tue | Wed | Thu | Fri | Sat | Sun |
| --- | --- | --- | --- | --- | --- | --- |
| | | | | | 1 | 2 |
| 3 | 4 | 5 | 6 | 7 | 8 | 9 |
| 10 | 11 | 12 | 13 | 14 | 15 | 16 |
| 17 | 18 | 19 | 20 | 21 | 22 | 23 |
| 24 | 25 | 26 | 27 | 28 | 29 | 30 |
| 31 | | | | | | |
Calendar

Who is online?
In total there is
1
user online :: 0 Registered, 0 Hidden and 1 Guest
None
Most users ever online was
27
on 2013-07-02, 10:29

Considering my Necromunda gang has a slight problem concerning glue and the inability to find any pliers to open said glue I thought I would browse the interwebs for assorted scenery for Necromunda.
While Chris has got that dandy home made scenery Necromunda relies on rather a large amount of strange (well mostly industrial cyberpunk)and varied scenery to provide the feeling of being in a massive industrial city, and then falling of bits of it.
Probably the cheapest way to get a lot of scenery quickly providing you've got a printer that can print on card and a lot of spare card is the stuff from
WorldWorks Games
.
Platform Command: Operation Nightwatch is probably the most Necromunda-ish with the amount of walkways and towers.
Click Here.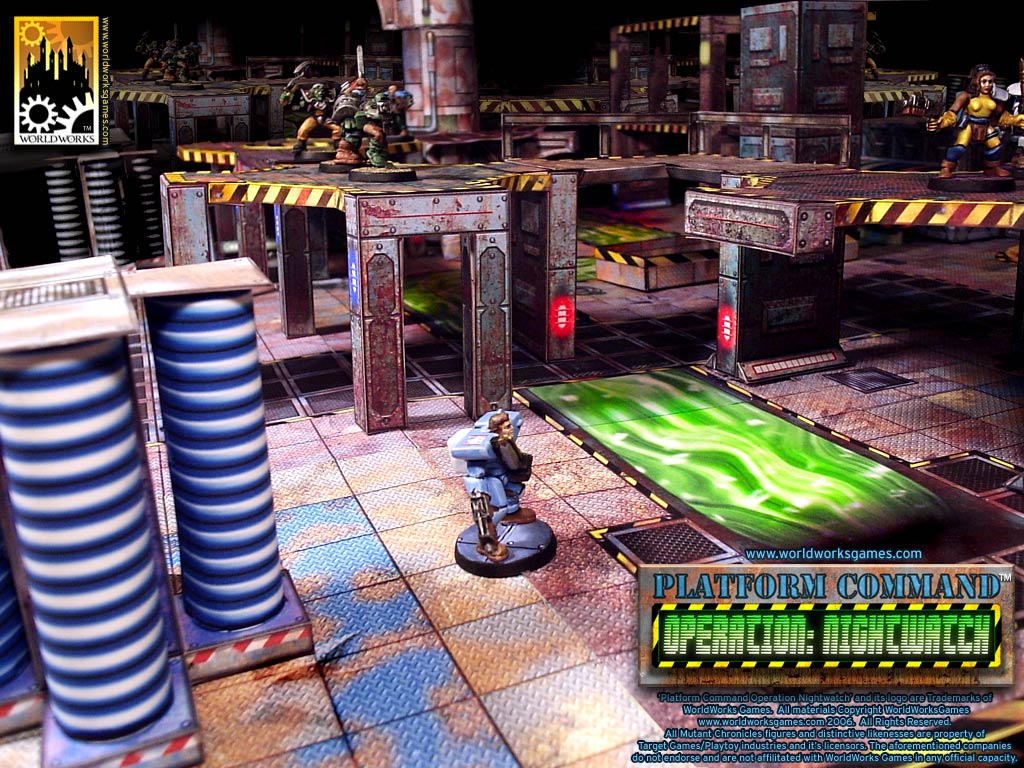 Also Mars Station is pretty good for outpost towns like Alevan Town and Dead End Pass (or whatever they're called).
Click Here.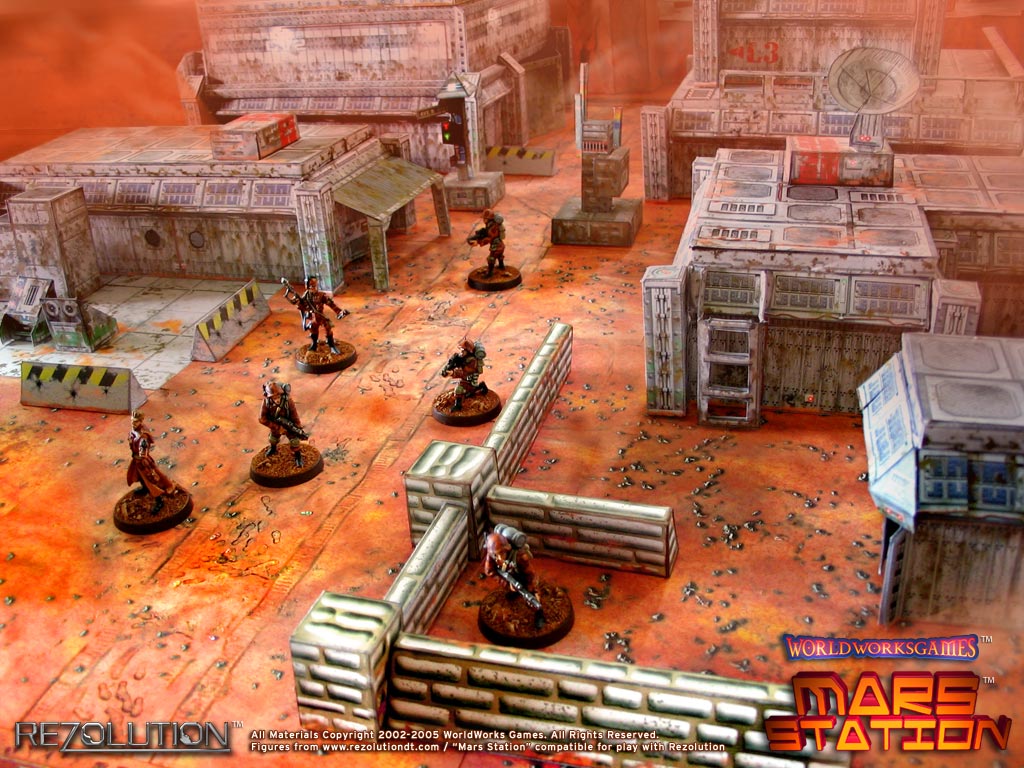 More card based stuff can be found at
TopoSolitario
which is free but also in Spanish making it a tad hard to navigate.
Moving away from cardboard stuff and onto odds and sods we have
Antenocitis Workshop
which makes and sells high quality vehicles, minis and scenery for pretty good prices.
Next is
Pegasus Hobbies
which has some tasty clip together terrain kits. These things were very popular years back and you can probably find a UK based company selling them somewhere.
TableScape
for all your piping needs.
And barrels, you can never have too many barrels in Necromunda.
Woops, more cardboard stuff at
Dave's Games
Mostly fantasy stuff but also some decent sci fi.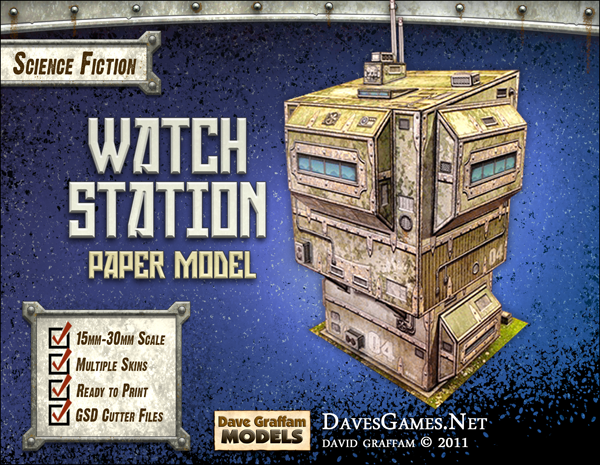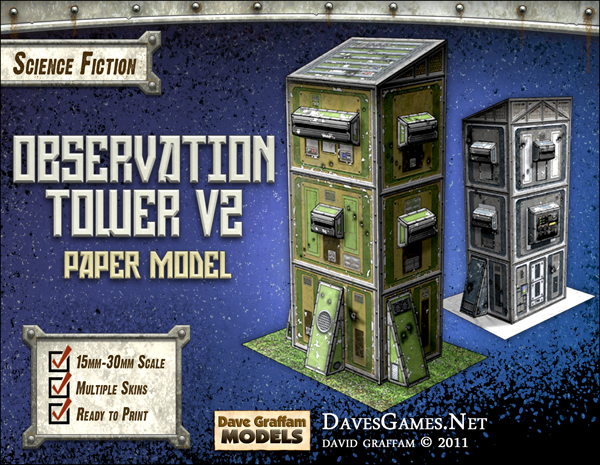 And finally because this topic is getting a bit long more misc terrain from
Scotia Grendel
, figure if I pimp these guys enough they may give me money... or Viridians. A poor man can dream.
Feel free to update with more stuff as well. Was thinking of doing one of these for gang miniatures as well (even found some pre-painted ones so Mike has even less of an excuse not to get some) though that'll take a while as there are so many.

Alphadrop

LVL 1 Geek Halfling





Posts

: 83


EXP

: 3169


Join date

: 2010-07-03


Age

: 31


Location

: At the safe end of a gun.

Character sheet


Class

:

Tacticool Genius




Race

:

Eccentric




HP

:


(10000/10000)



i already have nearly all of that card terrian

syxx

LVL 7 Mobile Armoured Dice Factory





Posts

: 1529


EXP

: 5123


Join date

: 2010-07-07


Age

: 33

Character sheet


Class

:


Race

:


HP

:


(10000/10000)



Great looking stuff, I don't know if there's ant budget to get any? If not ill be eating more beans and soup it seems...


Fire-Warrior

LVL 6 Augmented Cyber Goblin





Posts

: 615


EXP

: 3541


Join date

: 2011-06-20


Age

: 37


Location

: Bognor, Rose Green.

Character sheet


Class

:


Race

:


HP

:


(10000/10000)



if frank will get me the card and ink i have a kodak printer so its cheap i can make as much as we need

syxx

LVL 7 Mobile Armoured Dice Factory





Posts

: 1529


EXP

: 5123


Join date

: 2010-07-07


Age

: 33

Character sheet


Class

:


Race

:


HP

:


(10000/10000)




Alphadrop

LVL 1 Geek Halfling





Posts

: 83


EXP

: 3169


Join date

: 2010-07-03


Age

: 31


Location

: At the safe end of a gun.

Character sheet


Class

:

Tacticool Genius




Race

:

Eccentric




HP

:


(10000/10000)



yer should do ill need to check the grms with what they say but yer should do fine

syxx

LVL 7 Mobile Armoured Dice Factory





Posts

: 1529


EXP

: 5123


Join date

: 2010-07-07


Age

: 33

Character sheet


Class

:


Race

:


HP

:


(10000/10000)




---
Permissions in this forum:
You
cannot
reply to topics in this forum